Super Therm® insulation coatings in the Agriculture Industry
Super Therm® has many cost-reducing, profit-enhancing agricultural benefits. Testing has shown the use of Super Therm® on farms, piggeries and poultry houses greatly lowers inside temperature and humidity levels, which reduces the death-rate of livestock (due to heat stress) by up to 75%. Cooler farm house temperatures allow for regular feed consumption by livestock, which helps to increase average livestock weight and profits.
Condensation and moisture inside a farm house quickly deteriorate existing insulation materials, and can be a breeding ground for disease. Super Therm® on houses and cold water pipes will eliminate condensation and moisture, extending the life of existing materials and preventing loss of livestock. Use of Super Therm® on Bin Feeders also prevents condensation and moisture contamination of the feed, resulting in less feed waste. Other benefits include:
Reduce heat stress and increase livestock profitability by applying to all animal shelters, especially poultry, cattle, pigs, and horses
Protect feed bins to reduce condensation and feed degredation
Insulate freezers or refrigeration units to protect goods and reduce costs
Protect goods by insulating long haul trailers designed to carry perishables
Reduce heat stress during animal transportation by applying to vehicles
Reduce energy costs and increase comfort by coating roofing and interior/exterior walls to keep heat in during winter or heat out during the summer
Insulate hot pipes against heat loss and personal injury
Reduce risk of condensation on cold water pipes
To provide a fire-resistant coating for substrates. Super Therm® has a "0" fire and smoke spread and will not contribute to flame providing added benefits and safety.
Testimonial: Transportation Savings and Efficiency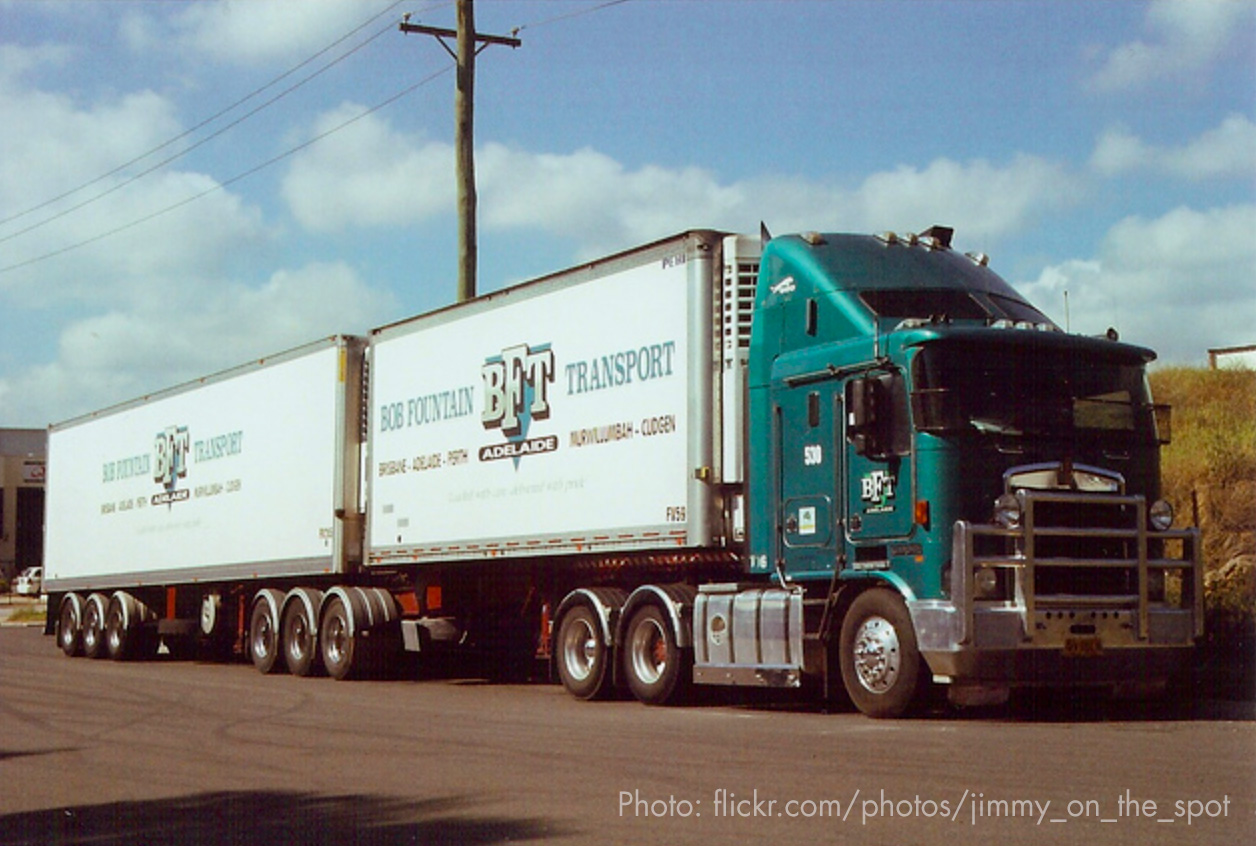 During the latter part of 1989, I heard about a product called Super Therm® which was supposed to be able to reduce inside temperatures.
Being the owner of a fleet of primer movers pantech and tautliners I have continual problems with heat buildup in the tautliners which are primarily used to cart bananas from Northern New South Wales to Adelaide. Temperatures are frequently around 35° up to 50°C. in midsummer. This heat buildup causes the produce to rot and at times the loss rate could be as great as 15%. Bananas need to be carted at between 10°and 13°C but the tautliners with refrigeration units running constantly would run at a constant 19°C.
Although a little skeptical about any real benefits of Super Therm®, I decided to test the product with the following results:
To anyone considering having Super Therm® applied to their pantech or tautliner, my comments could only be to delay the application is to waste money.
Bob Fountain Transport
Brisbane, Australia