Super Therm® 30 year test in Kansas
K-TECH is a manufacturing facility located in Grainfield, Western Kansas, USA.
The climate is very severe with -21°C (-5°F) in winter with snow and ice and 38°C (100°F) in summer with sand-storms and very strong solar radiation.
Super Therm® was originally applied to a factory roof of K-TECH in 1989. It was inspected at tested for durability and performance on July 10, 2019
30 years later
NO deterioration
NO failures
NO corrosion
Minimal loss of performance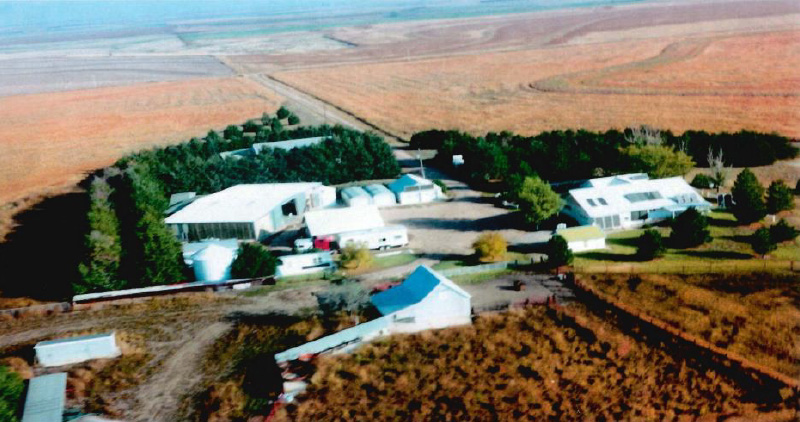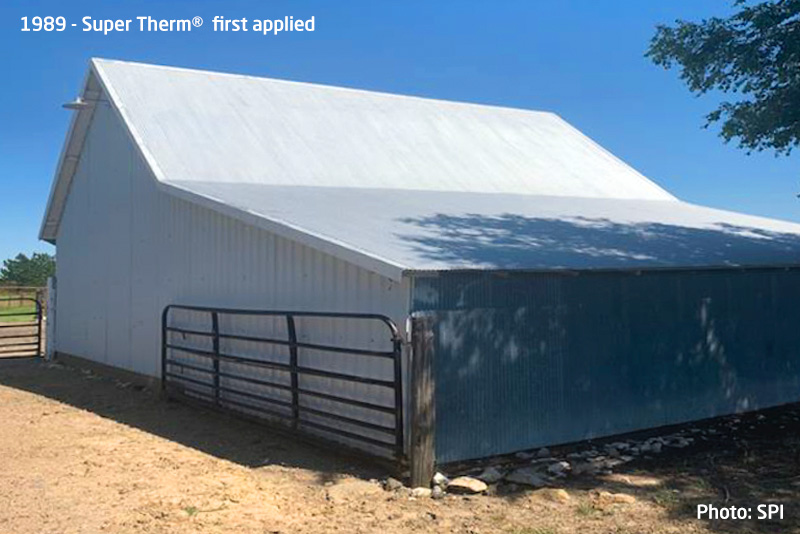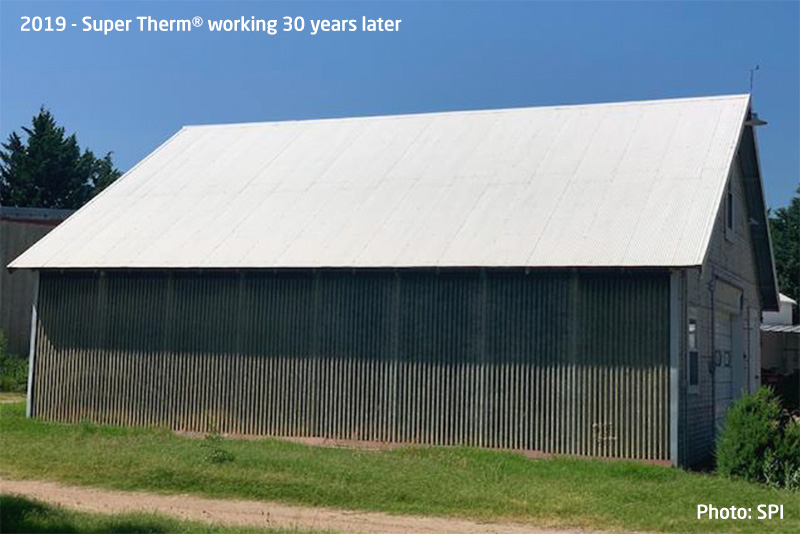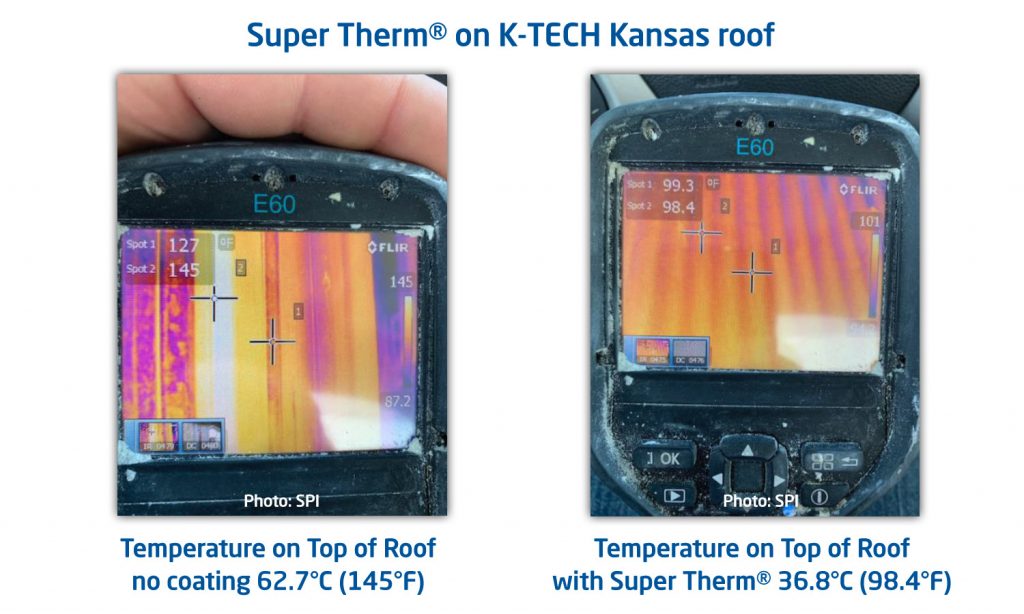 Results
There was a drop in surface temperature of 8.3°C (47°F) with outside ambient air temperature of 32°C (90°F) after 30 years (8° above ambient).
Original coating film thickness was 15 mils; current film thickness is 13 mils – loss of 2 mils over 30 years is remarkable for a water-based coating.
Super Therm® prevents thermal shock – no expansion or contraction – extends life and reduces maintenance for metal roof.
Outstanding 30 year results
No change in appearance over 30 years – still bright white with no tears, cracks, flaking, lifting, separating, or loss of adhesion in coating film.