Save Money with Super Therm®
KW savings = Actual Dollar Savings
Save 39% in utility costs
Did you know a 6° reduction in the thermostat produces a 39% reduction in utility costs. Con Edison, NY

Air conditioning is costing Australia more than $1.3 billion over the summer months, according to new research. Buildings consume 39% of all energy in the economy.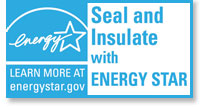 Super Therm® is Energy Star qualified as a 20 year roof coating. The reality is Super Therm® prevents heat load entering a building. This means that air conditioners don't need to work as hard to keep the internal environment cooler. This means the less energy consumption is a major cost saving in power bills.
Super Therm® is used successfully around the world to manage heat load and energy consumption. Here's some cost saving examples from around the world along with other case studies in Japan.
SAVING $ – 52% reduction in KW

Super Therm® – Vodafone Engineering Study shows 52% reduction in KW usage from application of Super Therm® on mobile phone containers, which results in actual dollars saved on the TOTAL utility bill. Vodafone is the largest mobile telecommunications network company in the world.
13 month ROI

Super Therm® – Sony Corporation in partnership with the Japanese Government performs an energy savings study on 131,064 m2 roof in an industrial park that is coated with Super Therm®. Although building is already insulated with rock wool, pay back from additional use of Super Therm® was still a 13 month ROI.
75% energy consumption savings

Super Therm® – Nissan Factory, Japan. The previous year they used 3,767 KW of electricity in May and 5,647 KW in June. After the roof was coated with Super Therm®, the May reading was 519KW of electricity used and 1,896KW in June. An average savings of over 75% and covered over 200,000 m2.
78% energy consumption reduction

Super Therm® – Sony Corporation coats roof and walls of one monitored building with Super Therm® and finds a 78% reduction in total energy consumption.
34° drop in roof temperature

Super Therm® – Clark County School District's Engineering Study documents reduction in roof temperatures from 71°c down to 36.3°c (2° over ambient air temperature) in Las Vegas. CCSD of Nevada is the 2nd largest school district in the US.
30% utility savings

Super Therm® – Florida Department of Energy Specialist documents moisture block and air flow reduction as well as a 30% utility savings on homes in Florida (hot humid climates) and in Denver (dry climates) as well as steel containers.
50-60% savings

Super Therm® – 2008 temperatures in Las Vegas average 43.3°c in July. Adobe homes coated (roof and walls) with Super Therm® report up to 50 – 60% savings on the TOTAL utility bill. One house (426 m2) has a utility bill of $103 for the month of July with swimming pool and five (5) freezers along with electronics running constantly. House maintains temperature not over 27°c without air conditioning.
76% less energy usage

Super Therm® – German Mechanical Engineer in Construction Physics makes study of home coated with Super Therm® and finds 76% less energy usage from Super Therm® as compared to fiberglass and rock wool.
30% less fuel consumption in trucking
Super Therm® coated truck trailers burned 30% less fuel than the "control" units and 2% less than the manufacturers heat-resistant composite units. On an annual basis, this resulted in decreased fuel consumption of 1,039 gallons and 463 gallons respectively. At $1.10 per gallon of fuel, the cost savings were $1,143 and $509 per unit.
Dramatic Poultry House improvements
Super Therm® – Reduced attic temperature by 16.7° c (30 F) which improved the death rate of chickens which dropped by 75%. The chickens were heavier at the end of growth season which meant more value per bird. Current insulation materials become loaded with moisture form condensation and must be replaced every 5 years. Super Therm® eliminated condensation and will perform for 20 years without concern for reinsulation – Benefit: Saves the cost of reinsulation 4 times over 20 years of the life of the house, insulation materials and labour savings. See Agricultural Uses
99% BTU reduction

Super Therm® – Storage Tank heat gain using Specific Heat formula and Delta T difference in heat gain before and after coating with Super Therm®. Net result as calculated for Saudi Aramco Oil on a 12,274 m2 tank was before Super Therm® the heat load was 3,000,000 BTUs and after applying Super Therm® the heat load was 30,000 BTUs over the entire surface of the tank.
Savings and Maintenance
Super Therm® – Blue Chip Casino Ship (largest casino ship in United States) in Michigan City, Indiana, uses Super Therm® as only insulation for hull (inside and outside) of ship and for HVAC ductwork.
---
Super Therm® is Energy Star qualified as a 20 year roof coating. Read more.
---
Products and coatings can help buildings meet program requirements
Metal roofs have long been popular with architects for their dramatic appearance and long-term performance characteristics, particularly their low maintenance costs and durability. With the concept of sustainability now being widely embraced by the architectural community, metal roofs are being seen in a new light.
Metal roofing can contribute significantly to the sustainable building movement. Their high recycled content, total recyclability and energy efficiency allow "cool metal roofs" to qualify for points in the Energy Star and Leadership in Energy and Environmental Design (LEED) Green Building Rating System programs. More